November 5,2021
Similarity of design (Infringement case)
(Conclusion) Defendant's design is not Similar to the registered design. (Design right owner lost.)
⇒Appeal Court<Osaka High Court> 2012 (Ne) 2216 judged the same.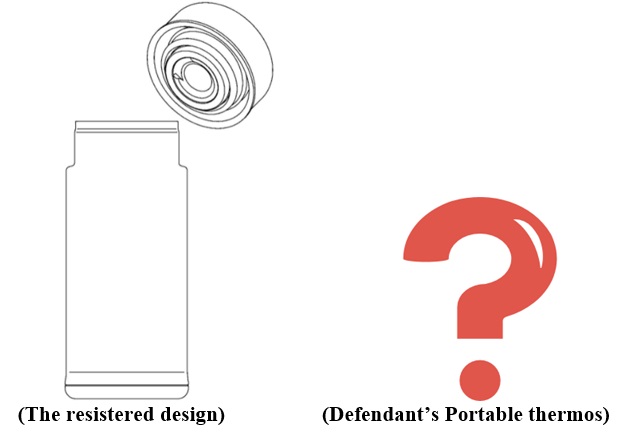 The plaintiff asserts that the fact that the defendant's design has almost no unevenness on the sides does not make the two designs completely different from each other when viewed as a whole. However, since it is known that the overall shape of portable vacuum flask is cylindrical and consists of a body and a cap, the uneven parts on the other sides should also attract the attention of consumers.
<Writer: Hideki Takaishi (Attorney-at-law licensed in Japan and California)>
https://www.ip.courts.go.jp/app/files/hanrei_en/759/001759.pdf