November 26,2021
Similarity of design (Infringement case)

(Conclusion) Novelty should be found. (Applicant won.)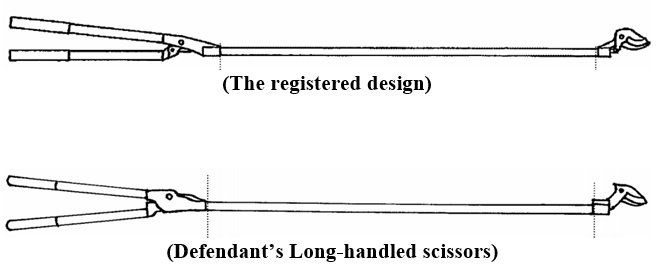 The essential features of the registered design are the "shape of the blade part as well as the ratio of the length of the fixed coupling part or the handle part in the entire length".
The design of the Defendant's Design is identical to the registered design in said essential features.
The form of the joint part, which was alleged by the defendant as a difference, was not originally an essential feature and merely gives an impression of a device for slight reinforcement compared to the registered design.
<Writer: Hideki Takaishi (Attorney-at-law licensed in Japan and California)>
https://www.ip.courts.go.jp/app/files/hanrei_en/606/001606.pdf