Foreword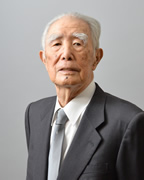 In 1914, upon retiring as Commissioner for the Japan Patent Bureau (the current Japan Patent Office), Morio Nakamatsu established our firm, and then his eldest son Kannosuke Nakamatsu, who served as Chairman of the Japan Federation of Bar Associations, succeeded his father. After Kannosuke Nakamatsu suddenly passed away in March 1973, I took the leading role in getting the firm back on its feet by reorganizing it and establishing the current structure of Nakamura & Partners as it is today.
 As Nakamatsu Patent & Law was actually a private firm run solely by Mr. Nakamatsu, the subsequent reorganization was set up to employ a complete partner system in which core patent attorneys and lawyers possess scholarship, a wealth of experience, and leadership skills with only those having managerial sense being made partners, and even partners having an age-limit set for retirement in that, as a general rule, upon reaching such age they retire as partner and a new partner is appointed always infusing fresh vitality in order for patent attorneys and lawyers to provide the highest level of service, espousing the organization with invigorated management. Moreover, one or more representative partners are appointed from among the partners, thereby clarifying the responsibility system of the firm's management.
 Now, having nearly a half of a century pass since our reorganization, I believe, beginning with the Japan Patent Office and Japan Courts and then among numerous business, we have earned a high level of trust and a distinguished reputation. Under this style of management, the efforts and mutual trust of the successive generation of partners and representative partners will undoubtedly contribute to greater cooperation between all staff.
 Thus, I truly wish that from here on our patent attorneys and lawyers will continue to be able to provide the highest level services to our clients.
Minoru NAKAMURA